Who We Are
Beardsmith are a professional band from the Cheshire area and have been entertaining people for 13 years. They are multi-instrumental as well as multi-vocal making them able to reproduce any style of music perfectly, every time. But not only that, they are also one family. During their time together they have played at numerous events and venues all over Europe including the O2 arena. They have also been on TV and radio many times including when they won a band competition on ITV with over 45% of the public vote. If you want a live band for your event and you want the best then don't look any further.
About The Band
The band perform as a 5 piece or a 4 piece depending of the demands of the event.
The band are :
Gary : Lead Guitar/Vocals,
Graham : Rhythm Guitar/Keyboards/Vocals,
Ged : Bass Guitar/Drums/Guitar/Vocals
Neil : Bass/Banjo/Vocals
Gil : Drums/Mandolin/Keyboard/Guitar/Vocals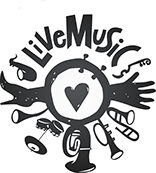 60s and 70s
Wipeout – The Safari's
Blue Sky - ELO
Devil Went Down To Georgia
Rock And Roll – Led Zepplin
Superstition – Stevie Wonder
Rock around the Clock – Bill Hayley
Great Balls of Fire – jerry lee Lewis
Shake Baby Shake – Jerry lee Lewis
Lets Twist Again – Cubby Checker
Twist and Shout – Beatles
Beatles Medley – Beatles
Hotel California - Eagles
80s
Enter Sandman - Metallica
Stayin Alive – Bee Gees
Kiss - Prince
Don't Stop Believing - Journey
Sweet Child Of Mine – Guns ' N ' Roses
Pink Floyd Medley – Brick/Comfortably
With Or Without You – U2
Highway to Hell – AC/DC
You Shook me All Night Long –AC/DC
Dude looks like a Lady – Aerosmith
Here I Go Again – Whitesnake
Little Respect - Erasure
The Best – Tina Turner
White Wedding – Billy Idol
Rebel Yell – Billy Idol
Summer of 69 – Bryan Adams
Town Called Malice – The Jam
Bohemian Rhapsody – Queen
Dead or Alive – Bon Jovi
Alone – Heart
90s
It's My Life – Bonjovi
Let Me Entertain You – Robbie Williams
Bed of Roses – Bon Jovi
I don't want to miss a thing - Aerosmith
Put your hands on - Reef
Boys Of Summer - Don Henley
Pour Some Sugar on Me - Def Leppard
2000s
Price Tag – Jessie J
Human – The Killers
Mr Brightside – The Killers
Dakota - Stereophonics
Chasing Cars – Snow Patrol
Moves Like Jagger – Maroon 5
Chelsea Dagger – The Fratellis
American Idiot – Green Day
Sex On fire – Kings Of Leon
Sweet Home Alabama/All Summer Long – Lynyrd Skynyrd/Kid Rock
Shine – Take That
Thing Called Love – The Darkness
Treasure – Bruno Mars
Blurred Lines/Get Luck -Robin Thick/ Daft Punk
Uptown Funk - Bruno Mars
Everlong - Foo Fighters
Beardsmith's usual performance is 2 X 45 min sets of live music tailored to fit whatever event they are performing at, however with prior discussion they will tailor the show to your specifications.
They can also supply back ground music before they start and DJ fill in music in-between and after they have finished at no extra cost.
Beardsmith also come with a state of the art PA system to suit any size venue and a full LED Light show.